Expert Residential Roofing Services in Sheboygan, WI
Trust Your Home To The Roofing Professionals
Supreme Residential Roofing Service in Sheboygan
Complete Residential Roofing For Sheboygan, WI
At Sheboygan Roofing, we take absolute care of our residential roofing service clients. We can do either a simple roof repair or an extensive roof replacement. No jobs are too big or small for our team. Get started with a FREE roofing inspection to go over all your available options. You can rest assured that our professional roofing contractors in Sheboygan never charge for unnecessary services. We hire people with the same upstanding values and morals as our company principles, which include integrity and honesty with all our client interactions.
Get A Free Roof Inspection!!
Let us come to you and assess the health of your roof. We handle both residential and commercial roofing!
Certified Roofing Inspectors in Sheboygan
Get started on your home roofing project with a FREE roofing inspection.
Doing a quality roof inspection in Sheboygan isn't something a regular general contractor can do. Our certified inspectors have gone through the necessary training and preparation to accurately understand the intricacies of each major roofing style in the Sheboygan area. When we look at any residential roof after a storm, we know what to look for even if it's not as visible from your viewpoint. If you're noticing wet spots on the ceiling, or smell mold growth, or see damage, it's time to call us. Otherwise, if you wait too long, the damage can multiply. And what could have been an easier roof repair is now a complete roof replacement because the damage was left untouched for too long.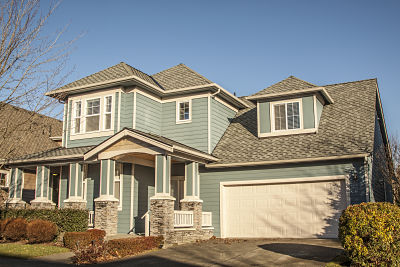 What Our Clients Have To Say
"These guys are amazing! They replaced my worn down roof up on the east side. They were solid and reliable and I'd definitely recommend them!"
Jim G.
"We needed emergency service when a nasty hail storm tore up some old shingles on our roof. I called and they had someone over in a few hours! Amazing!"
Emily T.
"I knew I needed a new roof when I bought my fixer upper. These guys gave me a solid quote and stuck to it! They were friendly and easy to work with!"
Adam M.
Prevent Roof Damage in Sheboygan County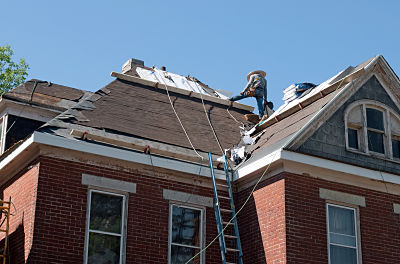 When you bought your home, one of the first things you probably checked was the age of the roof. Or at least your inspector gave you a good sense of it. Most roofing in Sheboygan is good for about 20 years depending on quality and storm severity. After that, it's likely time to look at a replacement.
However, if you're roof is newer, you can perform residential roofing services in Sheboygan to help maintain it. According to the National Roofing Contractors Association, it's recommended to have your roof inspected by professionals twice per year. Now many people would laugh at that, but at the very least do it once per year. That way, if damage is found and repairs need to be made, they can be fixed at the cheapest possible point. And if the truth is that you need a roof replacement, we have the newest materials that can beat the standard 20 year lifetime of most home roofs.
When You Need Reliable Roofing Services in Sheboygan, Turn To A Trusted Roofer In Your Area!
See More Of Our Roofing Services in Sheboygan
As a homeowner or business owner, you want to rest assured that you've got top notch workers on your property. With Sheboygan Roofing Company, you absolutely have that. And you can count on us to take care of all your Sheboygan roofing needs. We handle all size projects big and small. So get in touch today and see why we continue to impress our clients over and over! Or check out another great roofing company here in Ballwin, MO for exterior needs. 
When it comes to an emergency roof repair, don't wait around for just any contractor. Call Sheboygan Roofers and we can get out to help you ASAP.
If you own a business, get your roof inspected by professionals. Our crew of commercial roofers in Sheboygan work at the highest levels for your company.
Replacing roofs is more than just ripping and installing shingles. You also need quality service and support which you can always count on with Sheboygan Roofers.
Get Your FREE Roofing Inspection Today!