How Long Should A Roof Installation Take?
Trust Your Home To The Sheboygan Roofers
How Long Does New Roof Installation Take?
If you're looking at your roof and you just know it's got to be replaced, there's a lot to think about. You want quality obviously, and you definitely want a good price for that work. The roof installation has to look good and fit seamlessly with your existing house. Then, the big question is how long does a new roof replacement take? Can it be done in time before the dreaded Wisconsin winter arrives (depending on what time of year you want it replaced)? We've got the answer here! If you live in Sheboygan, Wisconsin we are also the right contractor to call!
Get A Free Roof Inspection!!
Let us come to you and assess the health of your roof. We handle both residential and commercial roofing!
A Replacement Roof Should Be Completed Fast
Much of the discussion will depend on your home size and your current roof condition. If you have a 3,000 square foot house (or smaller) that has standard shingle roofing, most roofers can replace the shingles in one day. With a well trained crew and proper planning, this is well within the capabilities of a quality roofing company. 
Things can take longer if the house is slightly larger, or the materials differ, or there's structural work to be done on the roof. That's why we always recommend consulting with a professional before signing a contract. It's better to have an inspection so you know what to expect.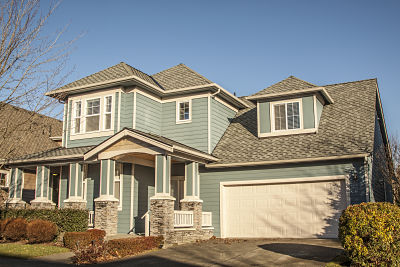 What Our Clients Have To Say
"These guys are amazing! They replaced my worn down roof up on the east side. They were solid and reliable and I'd definitely recommend them!"
Jim G.
"We needed emergency service when a nasty hail storm tore up some old shingles on our roof. I called and they had someone over in a few hours! Amazing!"
Emily T.
"I knew I needed a new roof when I bought my fixer upper. These guys gave me a solid quote and stuck to it! They were friendly and easy to work with!"
Adam M.
Factors To Consider For Your Replacement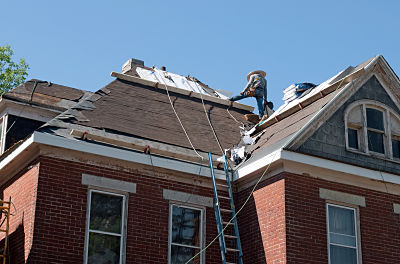 Your chosen materials will determine the final output and look of your roof so it is necessary that you will choose the right one that can perfectly suit your entire property. The durability of your roofings is very much important but for you to achieve it, you need to make the right decision for the materials.
The color of your roof will not just affect its exterior look but it will also create an impact on the temperature or weather in your household. If you choose a darker color it usually retains the heat while the lighter shade of color tends to repel the heat.
If you want the best roof replacement, then you should be ready for the expenses it requires. It will serve as your big investment that is truly a long term one. As the saying goes, "to get the best, you need to invest".
It is not just simply putting a roof on it, but it also needs to study first what style or type of roofing system you will have. Because it will be the basis on what the output will be. If you have an incredible style and architecture then definitely you will have the best one.
Factors To Consider For Your Replacement
The greatest way to have the best is to learn and know it from the best people in the field. We, at Sheboygan Roofers are dedicated to giving you satisfaction and achieving your dream output. We are here to give you all the knowledge and assistance you need all throughout until you achieve your dream roofing. So stop hesitating and worrying, and start talking to us. So contact us for a roofing quote today.
When You Need Reliable Roofing Services in Sheboygan, Turn To A Trusted Roofer In Your Area!
Get Your FREE Roofing Inspection Today!